Free

Free

Free

Free

Free

Free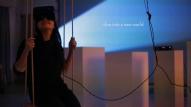 Perception is one of the most important things when it comes to virtual reality devices, where the person using it has to guide themselves through their senses (vision, touch and hearing) to be able to make a complete experience out of this "simulation".
virtual reality apps offer something more than just a simulation, they offer interaction with the device, which becomes a presence within itself. Thanks to this, people will be able to do tasks in a remote but nonetheless real world generated by the virtual reality device, together with its virtual reality apps, games and videos.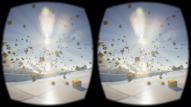 During these past years and especially during 2015, there has been considerable progress in this field. In comparison, new-gen consoles haven't improved as much as virtual reality apps and virtual reality games have, for example. It is a fact that virtual reality apps are quickly finding their place in the market with high quality products, bringing added value to entertainment and the tech industry. Every company in the entertainment sector are setting their bets on virtual reality.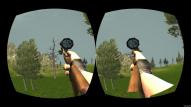 That is what players keep asking themselves lately, since virtual reality, virtual reality apps and most of all, virtual reality games are having a big boom right now. It's a reality now, no more a mere rumour, as we can see in posts, newspaper articles and important tech magazines. We don't have a certain answer yet, but meanwhile we can enjoy the peak of HMD (Head-Mounted Displays) such as VxMask glasses, and the great amount of virtual reality apps, virtual reality games and virtual reality videos that are already on the market and give us a small taste of what's to come in the world of virtual reality.