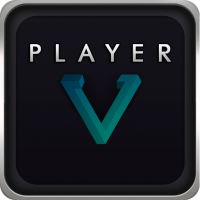 Install

Add to my wishlist


3
Select a device. You need to be logged into the Store Mvr application on the selected device to download the product.


System requirements
Supports generic Cardboards ()
: (Google Cardboard, VXmask, Dive, Lakento, Homido, VR Box, SimpleVR, Noon, Tendak, Afunta, Terios, Durovis, ...)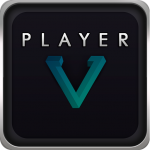 Description
Using Movie player app for see movies in 3d headphone enjoy the virtual reality experience with all the movies
The player supports 2D, 180, 360 normal and SBS (side-by-side) and 3D movies so you can watch either with it.
Just open any compatible video file directly from your device or stream videos via the web.
our solution focus on delivering the highest video quality in a VR cinema environments.
MVR Video Player's features:
Playing supports 2D, 180, 360 normal and SBS (side-by-side)
Play regular videos or movies side-by-side
- supports streaming video to local player (not file browser)
- Zoom in and out of videos in order to find a comfortable setting
The player has controls that are looking to push through the app and head glasses buttons.
(pause, rewind, zoom, focus screen, exit, volume)
Show more
Detailed Information
Languages
English, Spanish
Min. Android version
Android 4.0,4.0.1,4.0.2
Developer
Reviews
4.0


3
Write a review


Free

Free

Free

Free

Free

Free

Free

Free

Free

Free