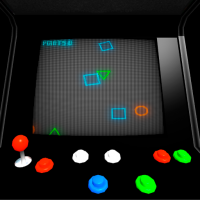 Install

Add to my wishlist


1
Select a device. You need to be logged into the Store Mvr application on the selected device to download the product.


System requirements
Supports generic Cardboards ()
: (Google Cardboard, VXmask, Dive, Lakento, Homido, VR Box, SimpleVR, Noon, Tendak, Afunta, Terios, Durovis, ...)
Description
you have to draw a line around the objects to destroy them. The more objects you destroy at once or in combo time the more points you get!
Show more
Detailed Information
Updated
November 27, 2015
Min. Android version
Android 4.1,4.1.1
Reviews
3.0


1
Write a review