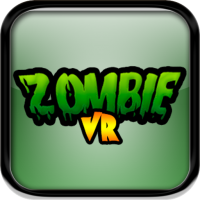 Install

Add to my wishlist


8
Select a device. You need to be logged into the Store Mvr application on the selected device to download the product.
System requirements
Supports generic Cardboards ()
: (Google Cardboard, VXmask, Dive, Lakento, Homido, VR Box, SimpleVR, Noon, Tendak, Afunta, Terios, Durovis, ...)
VXMASK/LAKENTO or GAMEPAD
Description
Will you be able to survive in a city full of zombies?
Download this virtual reality game in 3D with nice style cartoon zombies and scenarios
Features:
- Four different types of weapons to survive
- Enemies become stronger every passing day
- Self Timer
Spec Techs:
- Gyro and a compatible glasses (VXMASK, Lakento, Durovis, Google Cardboard, etc.) are needed
- Use your bluetooth control or VR glasses to move: left button to move back and right to move forward.
Show more
Detailed Information
Min. Android version
Android 4.0,4.0.1,4.0.2
Developer
Reviews
3.9


8
Write a review


Free

Free

Free

Free

Free

Free

Free

Free

Free

Free