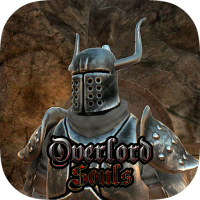 Install

Add to my wishlist


2
Select a device. You need to be logged into the Store Mvr application on the selected device to download the product.
System requirements
Supports generic Cardboards ()
: (Google Cardboard, VXmask, Dive, Lakento, Homido, VR Box, SimpleVR, Noon, Tendak, Afunta, Terios, Durovis, ...)
Description
WARNING: THIS GAME CONTAINS BLOOD AND VIOLENCE
In your quest for the freedom of the Kingdom the Warlock Overlord has sent you to the pits of Hell!
Hordes of clay golems and skeletons are waiting for you, ready to tear your soul for all the eternity.
Don't let the evil prevail! Destroy your enemies and show the Warlock Overlord who is going to finish with his Reign of Terror!
Features:
- Endless hack 'n slash
- 4 actions: sheathe/unsheath, roll, attack, jump
Spec Techs:
- Gyro and a compatible glasses (VXMASK, Lakento, Durovis, Google Cardboard, etc.) are needed
- 4 button controller needed
Show more
Detailed Information
Min. Android version
Android 4.1,4.1.1
Developer
Reviews
4.0


2
Write a review


Free

Free

Free

Free

Free

Free

Free

Free

Free

Free