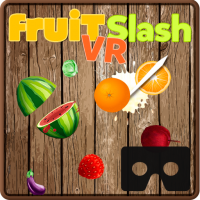 Install

Add to my wishlist


0
Select a device. You need to be logged into the Store Mvr application on the selected device to download the product.
System requirements
Supports generic Cardboards ()
: (Google Cardboard, VXmask, Dive, Lakento, Homido, VR Box, SimpleVR, Noon, Tendak, Afunta, Terios, Durovis, ...)
Description
Train like a true ninja by cutting fruits ... But try not to cut the bombs!
Features:
- Use VR glasses to cut thte fruits
- Cutting fruits adds 1 point, cutting bombs subtracts 5 points
Show more
Detailed Information
Min. Android version
Android 4.1,4.1.1
Developer
Reviews
4.0


0
Write a review


Free

Free

Free

Free

Free

Free

Free

Free

Free

Free